Ballads of Reemus: When the Bed Bites
is the first premium Reemus game, now available to download or play online instantly when you buy. Featuring a brand new story, 100% voice acted dialogue, fully animated cutscenes, more immersive environments, sidequests and tons of new puzzles, When the Bed Bites is a tale of epic proportions. Available to buy now!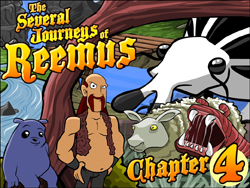 Chapter 4: The Beastly Blackhole of Bureaucracy
-
Reemus and Liam land on the shores of the Kingdom of Danricus with high hopes of securing their heroic quest to stop the Death Slug invasion. Unfortunately they soon find themselves caught up in the bumbling bureaucratic process of The Danricus Department of Heroes. Reemus and Liam find themselves in a race against the clock as a wave of Death Slug enslaved Gygax makes their way towards the castle gates. Available now and free to all!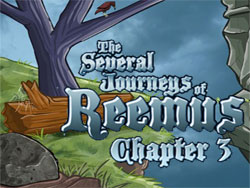 Chapter 3: Know Thy Enemy
-
The Gygax and death slugs have a sinister plan to wreak havoc on the world as we know it, and Reemus and Liam must continue their journey and fumble their way along to stop them. The destruction will spread faster than they know... Will they make it in time?
Chapter 2: The All-Knowing Parasite
-
The wizard had offered them horrifying news: a plague of alien creatures had arrived! A perilous journey awaited them for sure, but nothing a bald, large-bellied man and his purple bear can't handle.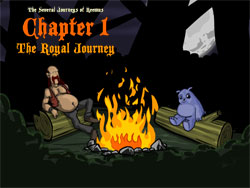 Chapter 1: The Royal Journey
-
The king has requested an audience with Reemus. As the impressive silhouette of the castle of Fredricus looms on the horizon, our duo is filled with anticipation. What treasures await them inside the castle's walls?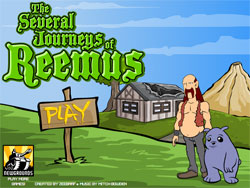 Prologue: Lair of the Ant Queen
-
Overshadowed by the exploits of his famous sibling, Reemus the insect exterminator and his sidekick, Liam the purple bear set out on a journey to create a legacy of their own.