9/28/13
- Jay has announced that Ballads of Reemus 2 is under development and currently being crowdfunded.
Get your advance copy and support the game here!
Also, the first Ballads of Reemus (When the Bed Bites) recently won the 2013 Indie Prize for Best Story at Casual Connect in San Francisco!
7/18/13
-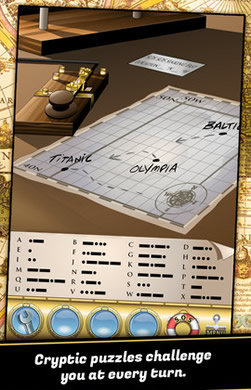 We can now announce the iOS game we worked on for the last year alongside FreshGames:
Escape the Titanic
, now available to download for free on the App Store! Featuring 50 unique puzzle levels and hours of game play. It's a Universal app, so you can play it on iPhone, iPad and iPod.
The game was designed and produced by
FreshGames
, and we did the programming and puzzle art.
Try it out now
and tell us what you think of the game!