3/7/13
- Chris Gianelloni (LiLg), creator of the Reincarnation demon adventure series, made this piece (left) which was accepted into the
2013 Newground Calendar
. It features 64 Flash game and movie characters, including our own Reemus, Liam and Wenworth. Valerofond's entry (right) also includes Reemus and Liam.
6/18/12
- Josh Tomar, the voice of Reemus, shows off his very own Reemus & Liam shirt. :)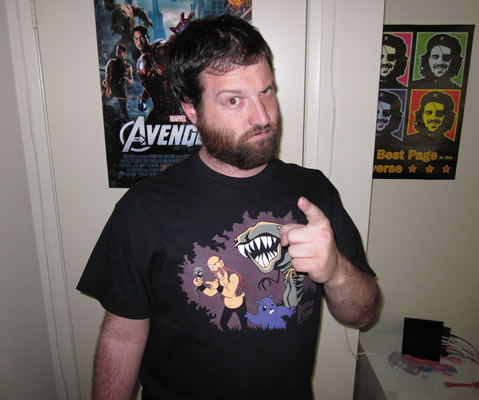 4/24/12
- Bill Stull sports his new Reemus & Liam shirt in the cube farm.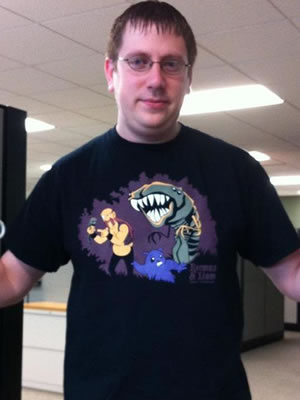 4/4/12
-
Reid Harris Cooper
tears open his Ballads of Reemus Collector's Edition package and ahmahgad what did he discover inside?!?!?
2/22/12
- Check out jarnowild's Reemus & Liam drawing. Thanks for submitting it jarnowild! Click for larger version.

2/5/12
-
Mike Terpstra
has made some really awesome papercraft Reemus and Liam cubees for you to print and make. Check out his
DeviantArt profile
.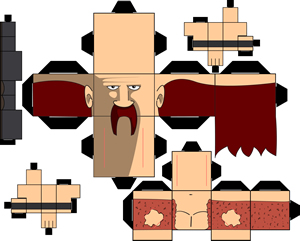 Reemus printout -
hi-res version here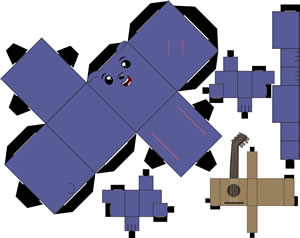 Liam printout -
hi-res version here
Steve shows the steps on how he built Mike's cubee designs. Hopefully Liam steps will be posted soon too!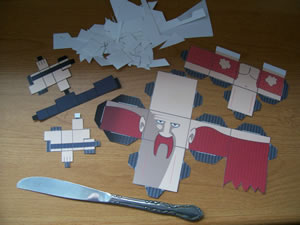 Reemus is cut out and ready to fold. I use the back of a butter knife to score the folds.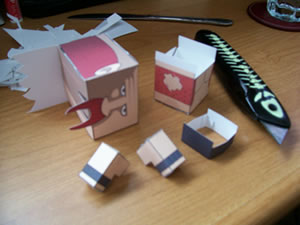 I used a box cutter to cut the red slits for his body parts. Here he is in pieces ready to be put together. No glue or tape needed!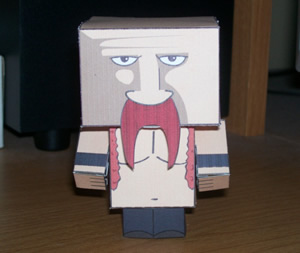 Here's the finished product!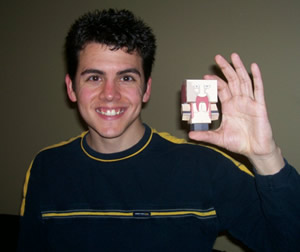 Steve proudly holds mini Reemus.
2/25/10
-
"Bug Bait" by TurkeyOnAStick
. This piece is awesome. Thanks Rob W!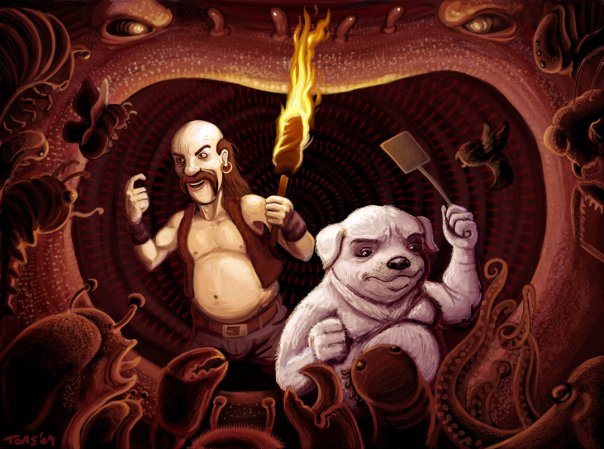 Want to have your fan art included on this page?
Email us
with links, images or videos of your work and you could be featured on this page! You can even print out your own Reemus cubees and pose with them to get included on this page. :)