7/18/13
-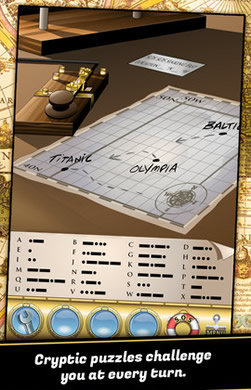 We can now announce the iOS game we worked on for the last year alongside FreshGames:
Escape the Titanic
, now available to download for free on the App Store! Featuring 50 unique puzzle levels and hours of game play. It's a Universal app, so you can play it on iPhone, iPad and iPod.
The game was designed and produced by
FreshGames
, and we did the programming and puzzle art.
Try it out now
and tell us what you think of the game!