11/20/10
-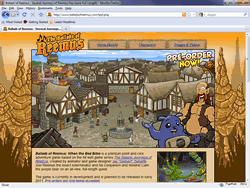 We just launched
the official site for our upcoming game Ballads of Reemus
, featuring the first screenshots from the game including a large overhead view of Reemus' hometown Fredricus.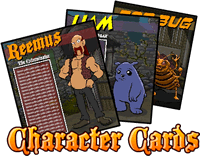 Also, one of the site's big features is the
Ballads Character Card
section. Each week we'll be releasing a new card for one of the game's characters, featuring their picture at their regular hang-out location and a biography about them.