7/10/10
-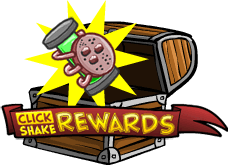 Our heads have been buried in finishing up Chapter 4 and plugging away at Ballads of Reemus. Chapter 4 is just about finished. For now, we've got new Rewards for you! Zeebarf's first
Small Favor game
now has 4 new ClickShake Rewards you can earn. Go get 'em!
In other news, we are extending the deadline for Ballads pre-orders since it's going to be a bit longer before it comes out (new deadline to be determined). To commemorate the extension, we are giving away a free
Ballads of Reemus pre-order
! Just like all pre-orderer-erer-ers, the winner will be entitled to play Journeys of Reemus Chapter 4 as soon as it's done (rather than waiting with the rest of the world to play it when it officially comes out during the Ballads launch). To win the pre-order, be the first person to respond to this post with the exactly correct answer to this question: Where do the Salt n' Pepper flowers normally grow? (Must not already have a pre-order.) Good luck!