Hi everyone, Steve here. Jay and I have been working on a lot of things in the last several months, and it's time for some updates. Here's what we've been working on:
Escape the Titanic
and FreshGames' picture puzzler 
UPicTwo
are available on these devices, both free to play! Also, FreshGames' 3D match-3 game
Cubis Creatures
is now available in Flash. I'm working on some other cool games with FreshGames, so keep an eye out for updates here and at
freshgames.com
.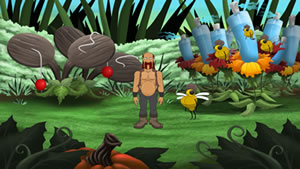 Ballads of Reemus 2 was successfully kickstarted! Reaching
115% of his goal
, Jay now has the cash needed to move forward full steam on its development. Follow his progress on the project at
zeebarf.com
.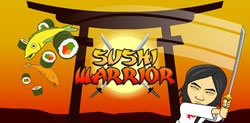 Jay and I also worked together on the art and programming of Sushi Warrior, a fish slicing game designed by Dylan Zellmer of Acesse.com, available for Flash and soon for iOS and Android as well. Read more
here
and
here
. We'll post up the links once it's all officially live.

December 7th was a big day, as the
Ohio Game Developer Expo
held its first annual event in Columbus Ohio on the OSU campus. I came up with the idea for it in 2012, and with a lot of work and huge help from Chris Volpe, Jim Pickett and Wes Adams, our sponsors and volunteers, the event was a success with an awesome turnout from at least 8 different states! We brought in a lot of great game developer speakers for ticket holders, and also had a big showcase room which was free and open to the public and had tons of great regionally developed games on display. I'm proud to have been a part of the event and look forward to seeing it grow in the future to include more developers and expand the local game dev industry.

Finally, every adventure game fan should make sure to check out the recently released independent game
Lilly Looking Through
. The game is truly beautiful and a lot of fun, and made by a great guy and friend of ClickShake's Steve Hoogendyk of Geeta Games. The game is also available on Steam, Mac store, GOG and more, which you can find by following the link.